Epic Weekend at Mondrian Doha
Posted On: 25 September 2018 03:44 pm
Updated On: 31 December 2019 01:13 pm
Categories : Entertainment
Events Details
Date:
Time:
Ticket Purchase: At the door Online By Phone
Price: Events starting from - 150QR
Phone: https://www.facebook.com/MondrianDoha/
The first weekend of October is going to be epic at Mondrian Doha. If you are not aware yet, keep reading and book your spot now so you can experience what it's like to be a star.
Thursday, October 4th from 20:00 PM to 02:00 AM
Level up your Thursday night with the GRAMMY nominated artist Fat Joe at Black Orchid Doha. Tickets will be sold at the door for QAR 150
Nothing can stop us, we are all the way up.
For more info please call us on +974 4045 5999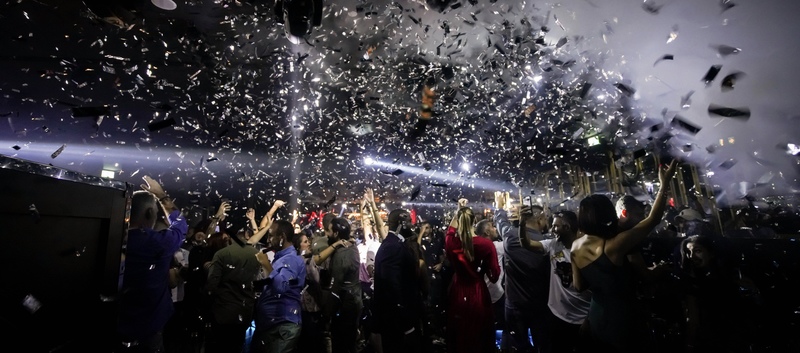 Friday, October 5th from 19:00 PM to 23:00 PM
Wake up and glam up for the first Fashion Weekend International showcasing celebrity Indian Designer Manish Malhotra and the Bollywood Royalty Aishwarya Rai Bachchan.
Dance the night away at the official after party with Dj Shadow Dubai at Black Orchid Doha 23:00 PM to 02:00 AM
Tickets for FWI2018 can be purchased from www.aynatickets.com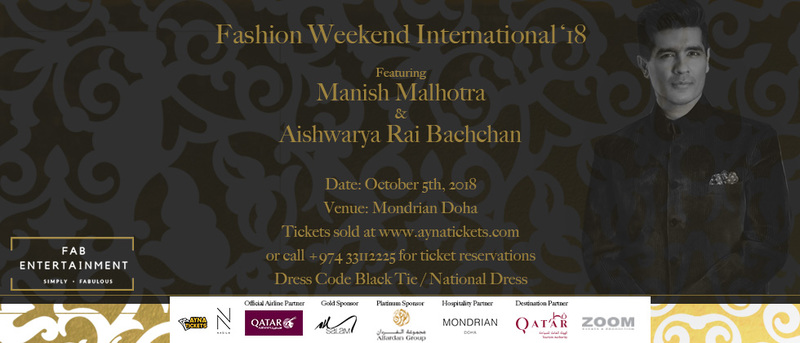 Saturday, October 6th from 12:30 PM to 15:30 PM
Iron Chef Morimoto returns to Doha to launch Morimoto Doha's first brunch. Mark your calendars and save the date for Momosan Brunch (October 6th 12:30pm-3:30pm) featuring a special celebrity visit, amazing entertainment concepts and more!
Brunch Packages: QAR 350 (Non- Alcoholic Package incl. Mock-tails, Soft Drinks & Hot Drinks) QAR 495 Select Beverage Package & Non-Alcoholic Drinks QAR 695 Elaborate Beverage Package & Non-Alcoholic Drinks
Limited seats available, book now call +974 4045 5999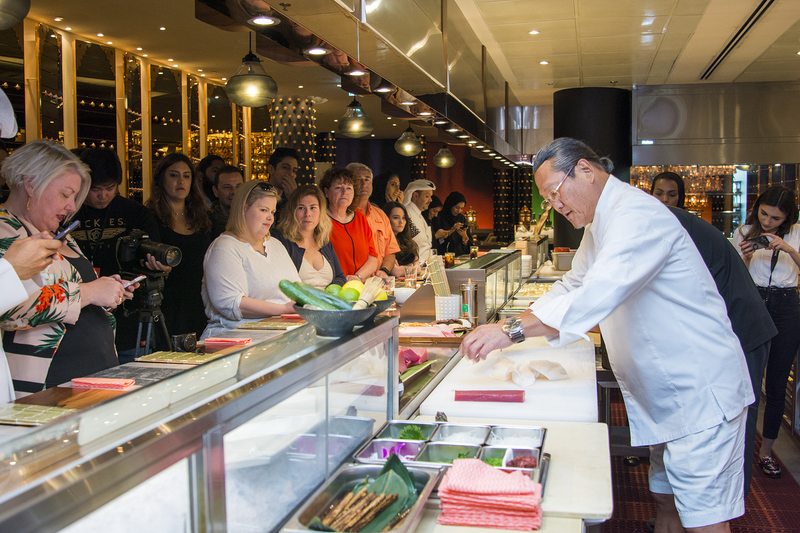 Get ready! an intense weekend awaits you at Mondrian Doha!
You Might Like It